Scalloped potatoes are a great dish to keep a recipe on hand for, and to store for reheating later. Some even prefer scalloped potatoes the next day after being reheated rather than right when they are cooked.
The best way to reheat scalloped potatoes is using either the microwave or oven. Individual portions as well as an entire dish of scalloped potatoes can be reheated, depending on your preference.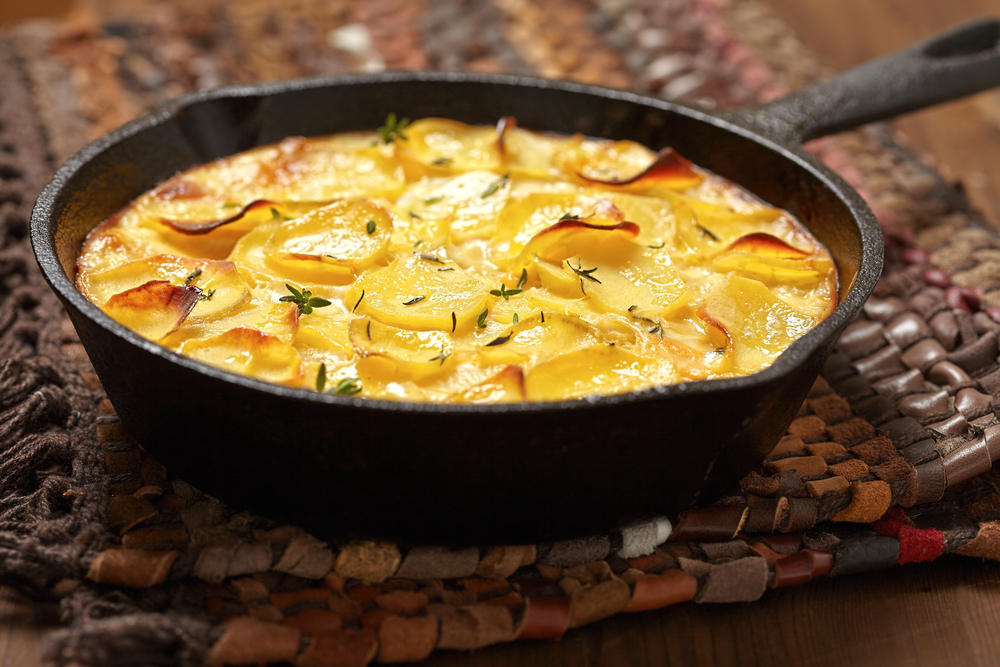 Whether you are looking for an extra side for dinner or a snack to hold you over, scalloped potatoes are a great fit for the job. They are a versatile dish that go along well with many main courses, such as turkey, steak, shrimp and more. They also can be the perfect cheesy late night snack when you want just a little something to fill you up before bed.
Methods Of Reheating Leftover Scalloped Potatoes
Using a microwave or oven to reheat your scalloped potatoes is the best way to ensure quality of the dish. If you are in a hurry, the microwave can be used for faster reheating.
When there is no rush, ocean reheating is the most foolproof and recommended method of reheating scalloped potatoes. This is also the method to reheat scalloped potatoes that have been frozen.
If you find that your scalloped potatoes have dried out while being stored, add a little bit of milk or cream to bring them back to their savory, rich state.
In The Oven
When reheating scalloped potatoes in the oven, follow these steps:
Preheat the oven to 325 degrees fahrenheit.
Place the desired portion into an oven-safe baking dish.
Bake for 20-30 minutes, depending on the size of the dish being reheated.
Remove carefully and allow to cool for 3-4 minutes before enjoying.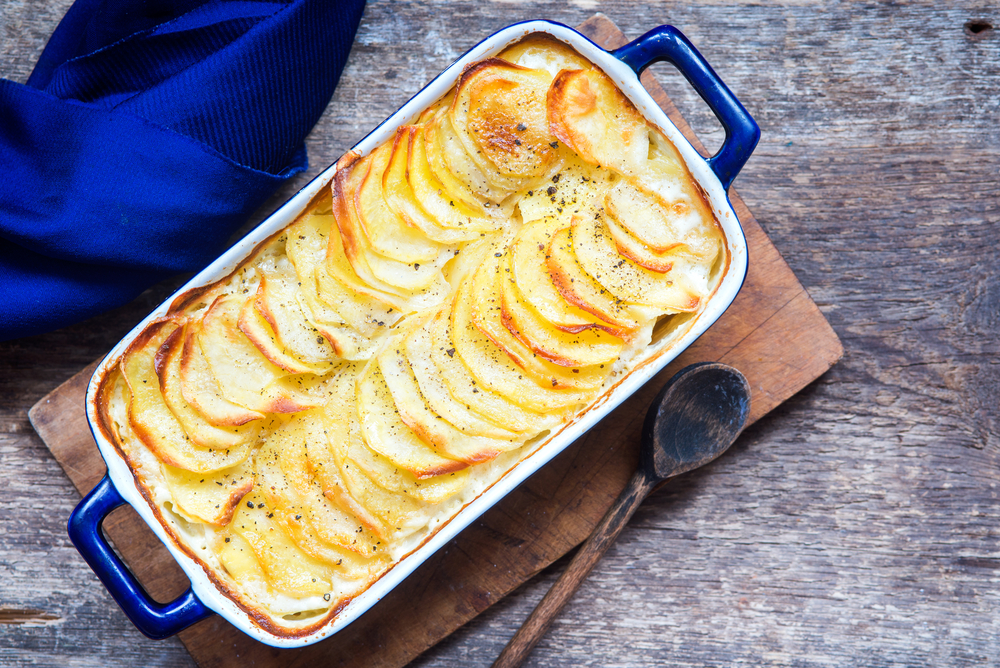 In The Microwave
If you want to reheat your scalloped potatoes in the microwave, here's how to do so:
Place your desired portion on a microwave safe plate or bowl.
Set your microwave to the 50% power level.
Microwave the scalloped potatoes for 3-5 minutes, until thoroughly heated.
Allow to cool for 2-3 minutes before enjoying.
Storing Leftover or Premade Scalloped Potatoes
Scalloped potatoes can be stored in the freezer, refrigerator or premade to heat later. Make sure not to leave them out so they don't spoil.
If you choose to store your scalloped potatoes in the refrigerator, place them in airtight containers. Keep in the refrigerator for 2-3 days, reheating portions as desired
Though freezing scalloped potatoes may slightly impact the quality of the dish, this is a good option for anyone who wants to keep leftovers stored for longer than just a few days. To freeze leftover scalloped potatoes, place them into freezer containers and seal them. Store in your freezer for up to two weeks.
Scalloped potatoes can also be prepared up to three days in advance of actually baking them. If you choose to assemble scalloped potatoes before baking, place them in a covered dish and refrigerate for up to three days. When you are ready to bake them, place them in the oven following baking instructions with whatever recipe you have chosen to use.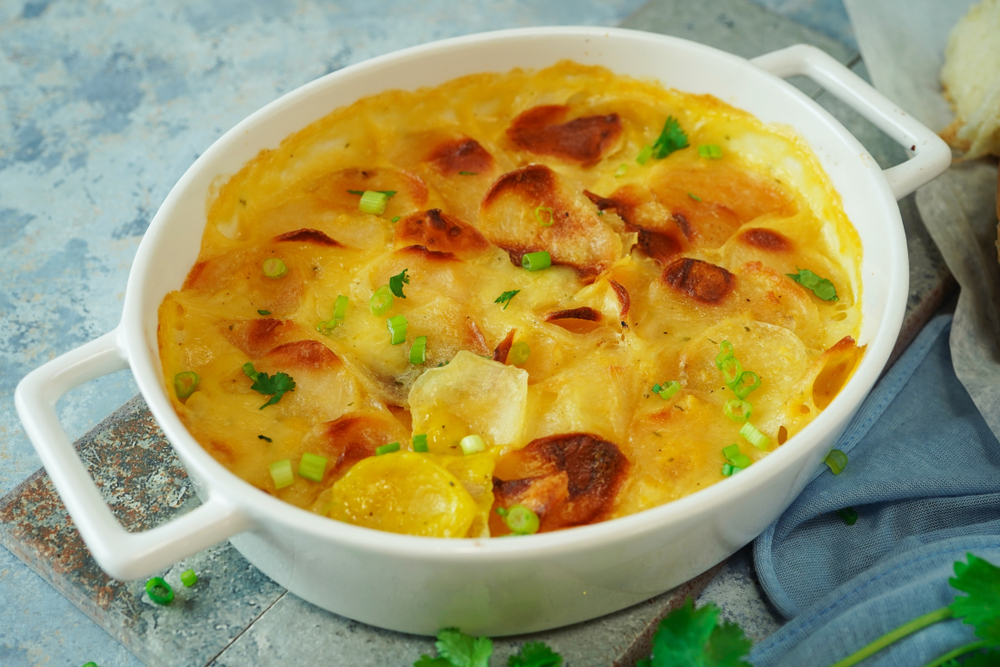 In Conclusion
Scalloped potatoes are a great dish that can be enjoyed freshly made or reheated later. Reheating scalloped potatoes is a simple task that can be done quickly for a delicious snack, lunch or dinner at any time.
In order to reheat scalloped potatoes, be sure to store them correctly in order to prevent them from spoiling.
If you choose to store an assembled scalloped potato recipe in the refrigerator, do not wait more than three days before baking.
A recipe that has been assembled, stored and later baked can be saved for later in either your refrigerator or freezer once cooked.
Scalloped potatoes are a delicious dish for family dinners, potlucks and so much more. Don't let those extra servings go to waste and be sure to reheat them later!