Challah bread is a sweet, soft bread that is commonly used in Jewish dinners and French toast recipes. Challah is usually sold in the Kosher section of grocery stores or made at home, which can be a time-consuming process. If you're struggling to find a loaf of challah at your local grocery store or do not have the time to make your own, there are plenty of substitutes for challah bread available that will taste very similar.
You can substitute challah bread with brioche, Hawaiian bread, Portuguese sweet bread, French baguette or French bread, Italian bread, or a Pullman loaf. Some substitutes may not be as sweet as challah bread, so depending on your recipe, you may need to add more sugar or another sweetener.
What Can I Substitute for Challah Bread?
There are many uses for challah bread, from a dinner side to French toast, and there are several substitutes that can all work to meet your needs.
Brioche
Brioche is the closest in taste and texture to challah bread, as it is sweet and light. Brioche is just as versatile as challah bread is. Brioche can be used as hamburger buns, bread puddings, French toast, and many more recipes.
Hawaiian Bread
Hawaiian bread is sweeter than challah, and it has a slight pineapple flavor, but Hawaiian bread is a good substitute for dessert recipes, French toast, and as a dinner or lunch side.
Portuguese Sweet Bread
Portuguese sweet bread is similar in taste and texture to challah, and is best when used alone with butter, as sandwich bread, and in bread or rice pudding.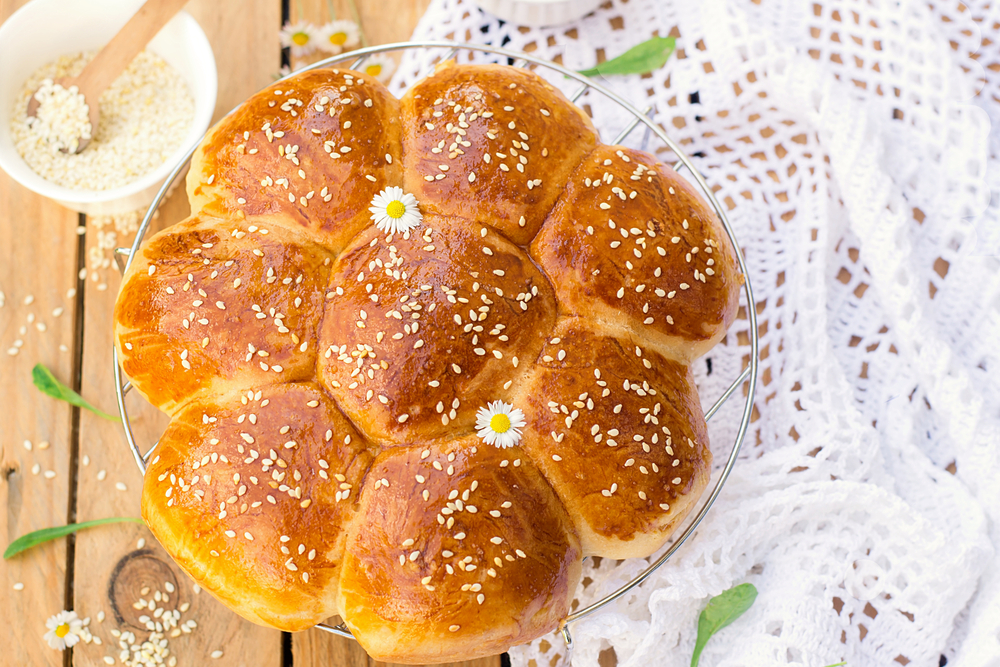 French Baguette
French baguettes have a hard crust, unlike challah, but the bread on the inside is sweet and soft, much like challah. Baguettes are very versatile, and they can be used in French toast, bread puddings, as sandwich bread, or eaten alone with butter, jam, or cream cheese.
French Bread
French bread is very similar to baguettes, but French bread is more savory than baguettes, and therefore, more savory than challah bread. French bread pairs well with soups, salads, and specialty cheeses.
Italian Bread
Italian bread has a thin, crispy crust, and the bread inside of the loaf is soft and savory. Italian bread is more savory than challah, but not as savory as French bread. Italian bread can be used as sandwich bread, with soup, eaten with butter or fruit jam or compote, or eaten with specialty cheeses.
Pullman Loaf
Pullman loaf, also known as a sandwich loaf, has a soft and thin crust and tastes sweet. Pullman loaves are great for sandwiches, toast, breadcrumbs, and croutons.