As leaves crisp and temperatures drop, one thing is clear: pie season is upon us. Whether you prefer the open-faced classic pumpkin, a lattice-crusted apple, or tangy, rich key-lime, there's always a reason for pie. You can get your hands on pie in a lot of different ways, from baking it to buying it.
Frozen pies can be just as flavorful and delicious as one from a bakery. Though, bakery pies have been hand-crafted by someone who is an expert in their techniques and methodologies. Making pie at home can give one a sense of accomplishment, and allow for customization.
The question is: how much does a pie cost? A pie from the grocery store will cost $3.00-$13.00, depending on the brand, averaging $7.21. Pies from a local bakery cost around $22, with a broad pricing spectrum. Making a pie by hand depends on your method and ingredients, but will be about $18.50.
How Much Does A Pie Cost?
For the sake of this article, we will be discussing three types of pie: pumpkin, apple, and key lime. The methods of obtaining the pie will be to purchase them frozen from a grocery store, pre-made from a bakery, and making the pie from scratch.
From The Grocery Store
Every grocery store's freezer aisle is liable to contain at least one or two offerings of frozen pie. There are more brands and flavors than can be counted, and some may be region or even store specific. Some will need to be defrosted in the fridge before they're ready to eat, others need to be baked.
Many grocers also include a bakery section, which may have packaged pies that are un-refrigerated and ready to eat as soon as they're brought home. The prices here will be average approximations; where you live and where you shop will alter these prices.
These prices are only reflective of whole pies, instead of slices or mini-pies. Averages were calculated from four grocery chains: Kroger, Walmart, Target, and Albertsons. Kroger and Albertsons operate under different names depending on the state; be sure to see which one your state has.
Average High And Low Prices of Grocery Store Pies
| | | | |
| --- | --- | --- | --- |
| | Pumpkin Pie | Apple Pie | Key Lime Pie |
| Low-End Frozen | $3.98 | $3.59 | $5.97 |
| Low-End Bakery | $4.49 | $3.48 | — |
| High-End Frozen | $8.49 | $9.89 | $9.49 |
| High-End Bakery | $12.99 | $10.00 | $6.99 |
Interestingly, most of the four stores in question didn't have a pre-baked key lime pie option. Their frozen options were limited. The only store that had a pre-baked key lime was Albertsons.
Bear in mind that these are mathematical averages, and do not reflect actual highs and lows. For example, Albertsons (and associated stores under the brand umbrella) carries the Village Piemaker brand. This brand's apple and pumpkin pies cost $17.99 each, raising the overall average for both flavors.
Using the data gathered here, we can conclude that the average price of a grocery store pie is ~$7.21.
Slices
Slices, of course, will cost much less and are ideal for a bit of single-serve me-time indulgence. In some stores, you can find slices of pie for as little as $2. This number tops out at $5, at least in the chains researched.
From A Bakery
Pies from a bakery will have the elegance of homemade pie, without the hassle or cleanup for you. They were usually made by hand by one person or by a small team. These pies can vary wildly, with some smaller shops selling pies for $5, whereas gourmet spots might have an $80 asking price.
Ten bakeries, both chain and independent, from nine major US cities were compared. The cities were Los Angeles, Chicago, New York, Detroit, Boston, Miami, Dallas, Kansas City, and Seattle. Prices were garnered through online menus, though some results had to be collected from external sources like Yelp.
Obviously, there is no way to get a truly accurate read of every pie shop in America, or even in a particular state. For New York, the search radius was centered in Manhattan, but bakery locations were evenly dispersed throughout boroughs and neighborhoods. Similar measures were taken when researching every larger city.
| | | | |
| --- | --- | --- | --- |
| City | Pumpkin | Apple | Key Lime |
| Los Angeles, CA | $31 | $30 | $32 |
| Chicago, IL | $23 | $36 | $34 |
| New York, NY | $31 | $34 | $41 |
| Detroit, MI | $14 | $16 | $16 |
| Boston, MA | $23 | $22 | $21 |
| Miami, FL | $32 | $30 | $38 |
| Dallas, TX | $27 | $28 | $22 |
| Kansas City, MO | $22 | $22 | $26 |
| Seattle, WA | $31 | $35 | $33 |
A pie from a bakery in the U.S. will cost an average of ~$22.43.
These totals reflect averaged prices from 10 bakeries in each respective city. The least expensive pie that was found during research was $4.50 for a whole pie in an LA suburb. On the other end of the spectrum, the priciest pie will run you a cool $79.00 in New York.
There are of course other factors to buying a pie from a bakery. For example, in some cities, it may be difficult or costly to find parking. This will make your overall expenditure for a sweet, delicious slice of pie go up in price.
If you order from a food delivery service like Uber Eats or Doordash, know that you might pay more. Delivery fees, tips, and inflated online prices may end in greater expenditures. During the research, a Texas baker had their apple pie listed as $119 on a delivery service, but only $50 in their shop.
Slices
Many bakeries that offer pie will also sell their flavors by the slice. In the collected research, single slices of pie ran between $3.50 and $6.99, averaging out at $4.50. This figure is applicable for every state and every flavor.
Homemade Pies
Nothing makes a kitchen feel like home than the smell of fresh pie baking away in the oven. From faded index cards leftover from generations past to snappily-written food blogs, there are plenty of pie recipes out there. But how much does a homemade pie cost?
How much a pie costs to bake depends on many factors. If you are a regular baker, you may already have some essentials in your arsenal. Spices, flour, sugar, and butter are likely to be in even the most amateur chef's cupboards.
Unless you churn your butter and mill your own flour, you had to purchase those ingredients at some point. On the other hand, you will only use a fraction of the total amount spent on each ingredient.
It is also true that canned pie fillings and ready-made pie crusts are readily available. While they are an expense in their own right, they may reduce the total cost of a homemade pie.
The following ingredient tables are based on standard recipes for each type of pie, using the lowest prices for each ingredient.
Pumpkin Pie
There are a ton of variables to making a pumpkin pie from scratch. For one, you could buy a can of pureed pumpkin; a small can can be as inexpensive as $0.95. The pureed pumpkin will not be seasoned and would need to be flavored with cloves, cinnamon, nutmeg, allspice, and ginger.
The spices can be found in the baking aisle, even at some dollar stores. However, high-quality spices will easily skyrocket the total cost of your dish. You could save money, though, by buying pre-mixed pumpkin pie spice, which has all of the needed components.
Using pumpkin puree will require extra ingredients such as condensed milk and eggs. This is what will give your pumpkin pie the desired soft but structured texture. Sweetened condensed milk costs between $1.50 and $4.00, a dozen eggs start at $1.50 from a grocery store.
A can of puree is not the end-all-be-all of putting the pumpkin in your pie. To make it even more handmade, you can roast and puree the meat of a whole pumpkin. You can also save yourself all of these ingredients and steps by buying pumpkin pie filling.
The Cost Of The Filling
| | | |
| --- | --- | --- |
| From A Whole Pumpkin | From Canned Puree | From Canned Filling |
| Sugar Pumpkin: $2.99 | Canned Puree: $2.00 | Canned Filling: $5.25 |
| Spices: ~$5 combined | Spices: ~$5 combined | – |
| Eggs: $1.69 | Eggs: $1.69 | – |
| Condensed Milk: $2.00 | Condensed Milk: $2.00 | – |
| Total: $11.68 | Total: $10.69 | Total: $5.25 |
The total cost of each filling is based on average ingredient prices. Sales, local shopping, and availability will of course lead to a different price. Prices reflected here are also for a very basic pumpkin pie; you could easily craft an even more extravagant recipe.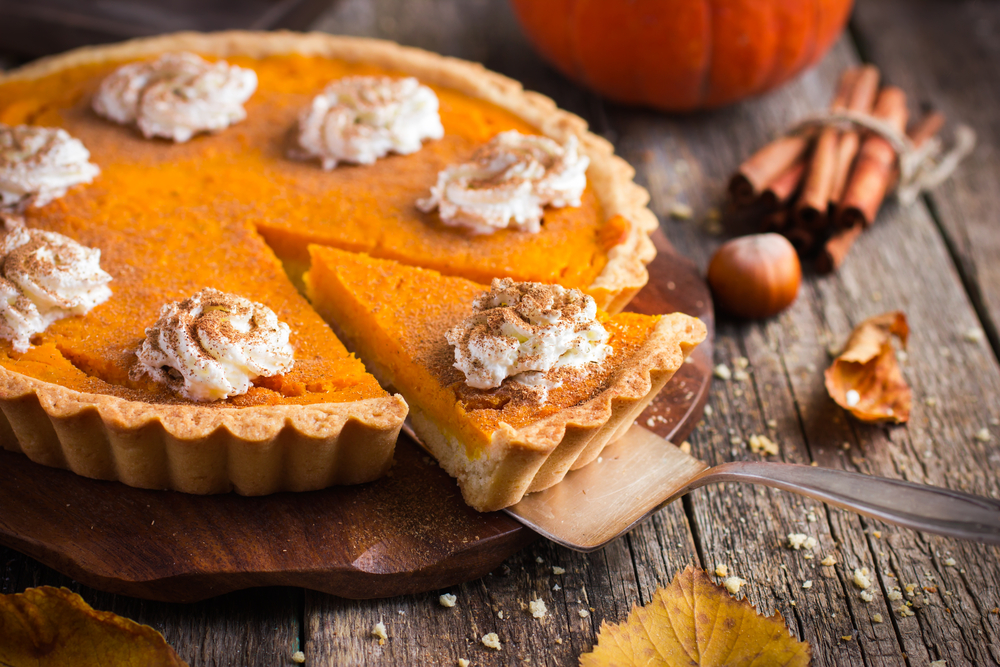 The Cost Of The Pie Crust.
What would a pumpkin pie be without a sturdy, flaky crust? Some chefs, even if they've taken the time to roast their own pumpkin, might opt to use a pre-made crust. The reason for this could be that pie crust can be a tricky, time-consuming thing to make.
Pie crust could be made from scratch with flour, butter, salt, shortening, and ice water. You could keep shortening out and make an all-butter crust. For the sake of finding numerical averages, we will use stats for a crust made from both.
Like anything though, an instant option exists: raw rolled pie crust and pre-cooked ready-to-use crusts can save time and money.
| | | |
| --- | --- | --- |
| Crust From Scratch | Raw Pie Crust | Ready-to-Use Crust |
| All-Purpose Flour: $4.74 | Raw Pie Crust: $3.19 | Ready Crust: $3.79 |
| Salt: $1.33 | – | – |
| Unsalted Butter: $4:83 | – | – |
| Vegetable Shortening: $2.59 | – | – |
| Total: $13.49 | Total: $3.19 | Total: $3.79 |
The price of from-scratch pie crust seems fairly steep. However, keep in mind that you will not use the entire sack of flour or stick of butter in your recipe. You may use less than a dollar's worth of butter and shortening, and maybe half the flour.
The cost to make a basic pumpkin pie can be as low as $10.00, and as high as $25.17.
Apple Pie
Apple pie is an American staple, full of juicy, gooey cooked apples and spicy cinnamon. Just as with pumpkin pie, there are several ways to make it. The method you choose will decide how much it costs to make an apple pie.
Apples aren't difficult to get your hands on, and any type can be used in apple pie. They are also fairly inexpensive. Since granny smith is commonly used, this type of apple will be the metric for finding the total price.
Unless you are using a canned filling, apples aren't the only ingredient on the shopping list. You will also need sugar, all-purpose flour, cinnamon, salt, nutmeg, and lemon juice. Bottles of lemon juice will last longer, but squeezing a whole lemon itself is most cost-effective.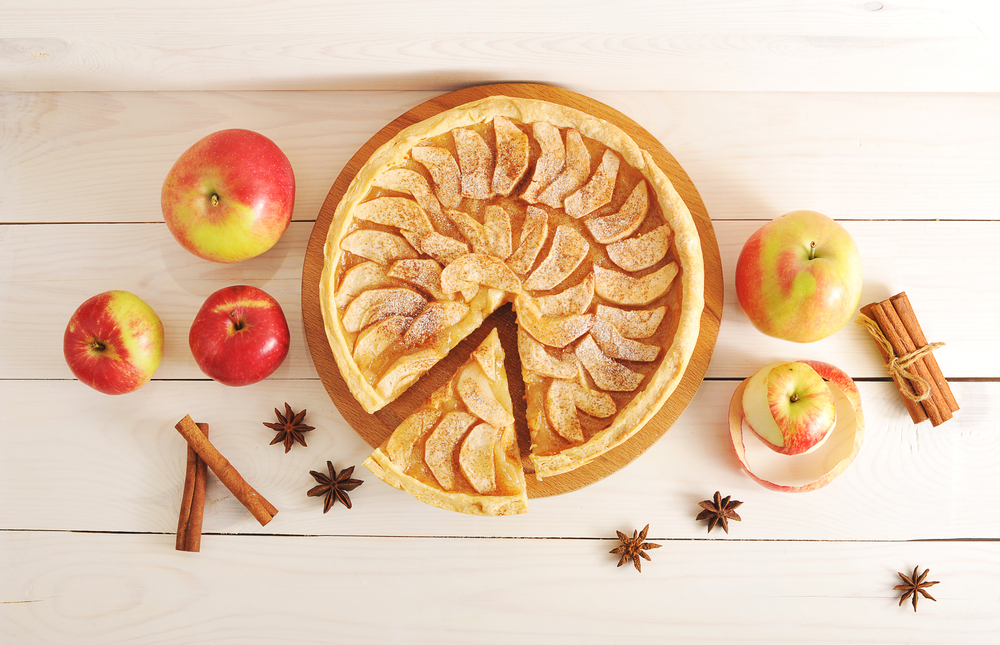 For The Filling
| | |
| --- | --- |
| From Scratch | Canned Filling |
| Apples: $3.39 | Canned Apple Pie Filling: $4.38 |
| Sugar: $3.18 | – |
| All-Purpose Flour: $4.74 | – |
| Spices: ~$3.00 combined. | – |
| Lemon for Juice: $1.08 | – |
| Total: $15.39 | Total: $4.38 |
Just as with pumpkin pie, this arrangement is only for a very basic apple pie, and the ingredients won't be used in their entirety.
For The Cust
Most apple pie also has two crusts: a top and a bottom. This is optional, as an open-faced apple pie is perfectly acceptable. That means the handy ready-made crust can be used here.
Apple and pumpkin pie use the same type of crusts, so the prices will be duplicated here: $13.49, $3.19, and $3.79.
At the end of the day, the total cost of a homemade apple pie ranges from $7.57 to $28.88.
Key Lime Pie
Tangy, lightly sour, and full of fresh flavor, key lime pie is a refreshing treat with a smooth filling. It is typically crowned with meringue or whipped topping and, if the chef is feeling extravagant, a twist of lime. Graham cracker crust is the traditional companion to this summery dessert.
The Cost Of Key Lime Pie Filling
Unlike pumpkin and apple pie, there are not often cans of pre-made key lime pie filling. Such a thing indeed exists, however it may be much harder to find. If you can get your hands on it, the typical asking price is about $6.25.
Without the means to find your own key lime pie filling, you'll need the necessary ingredients to hand make it. You will need eggs, starting at $1.50, key limes for their zest and juices, and sweetened condensed milk.
Key limes cost about $3.15 for a 1-2 pound bag. You will not need to use all of the limes unless you are making a lot of pie. Individual key limes usually cost between $0.45 and $0.95.
A carton of a dozen eggs averages out to $1.69, however you will only use three yolks. The total cost of the eggs in your recipe is only $0.42.
Sweetened condensed milk costs an average of $2.00 from most grocery stores. You will need an entire 14oz can for a basic recipe.
The total needed for key lime pie filling is only $6.84, dubbing it the most economical scratch filling of the three pies.
The Cost of Key Lime Pie Topping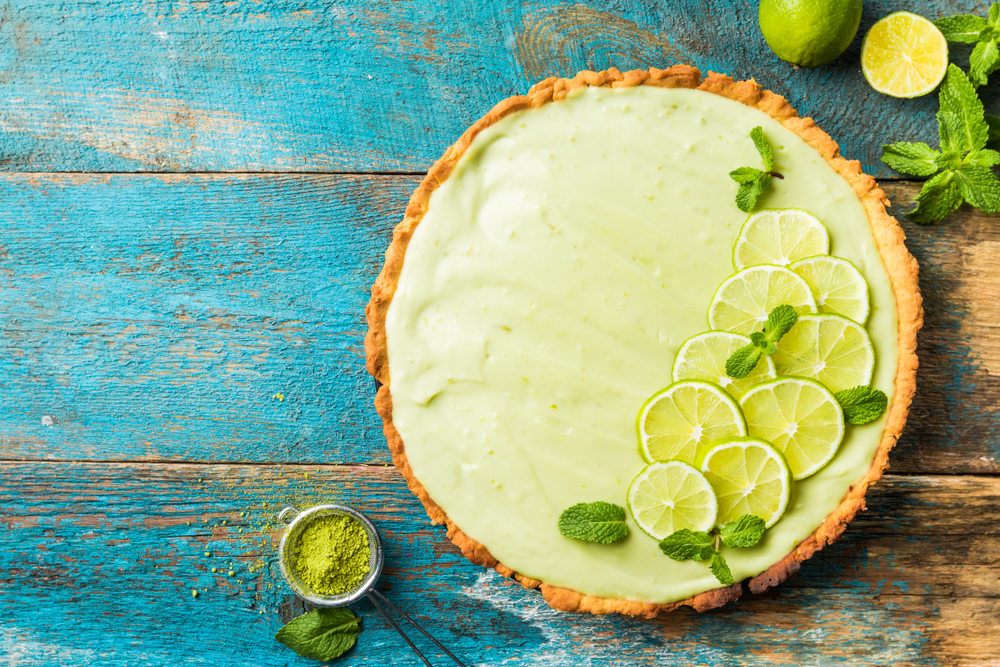 There are two types of toppings usually found atop a key lime pie: meringue and whipped. A meringue topping is usually similar to that of a lemon meringue pie, made even better with a light toasting. Whipped topping is simpler to make and preferable to beginner chefs, or ones aiming to save a bit of time.
| | |
| --- | --- |
| Meringue Topping | Whipped Topping |
| Eggs: $1.69 | Heavy Whipping Cream: $3.89 |
| Sugar: $3.18 | Sugar: $3.18 |
| Total: $4.87 | Total: $7.07 |
The Cost Of Key Lime Pie Crust
Graham cracker crust is unique in taste and texture from traditional pie crust. Not only that, but it is much simpler to prepare, even for a beginner. That is not to say that using a premade graham cracker crust is a faux pas either.
Graham cracker crust can be made with relatively few ingredients; all it takes is graham crackers and butter. Both ready-made and homemade crusts are relatively inexpensive.
| | |
| --- | --- |
| Homemade Graham Cracker Crust | Ready-Made Graham Cracker Crust |
| Graham Crackers: $3.80 | Ready-Made Graham Cracker Crust: $2.43 |
| Unsalted Butter: $4.83 | – |
| Total:$8.63 | Total: $2.43 |
The price range for a homemade key lime pie is between $14.14 and $22.54. The low end is more expensive than that of pumpkin and apple since there are not easily available key lime pie fillings. However, the high end is the cheapest of the three, due to the most cost-effective crust.
Overall
Making a pie at home can be a rewarding experience. Prepping every step by hand will be time-intensive and in some cases expensive. However, it might have a more delicious, rewarding result.
The ways to simplify the pie-baking process can also make it less expensive. Pre-made pie crusts aren't just time-saving, but they can be much less expensive than raw materials.
The average price of making a pie at home is roughly $18.05. If you need to make your pie gluten-free, organic, or vegan, you'll come across new challenges in terms of cost. Using replacements for flour, butter, or eggs may raise or lower the price tag.
Is It Cheaper To Buy A Pie Than To Make One?
Yes and no; it depends on how you make your pie, and where you buy it. If you hope to make a pie using canned filling and pre-made crust, it could be cheaper than your local pie boutique.
Suppose you're more prone to going the extra mile and hand-prepping every step of your pastry. If the budget is tight, it would be more cost advantageous to buy one from the supermarket. It will save a great deal of time, too.
Check your prices before you head down to the pie shop. Smaller businesses might have lower asking prices, helping you save more.
Why Are Pies Expensive?
Pies take a lot of work. One element that was not factored into the cost of the pie was labor. Crusts need to be rolled out at just the right temperature to maintain a flaky texture. Fillings may need to be peeled, cleaned, pre-cooked, and mixed.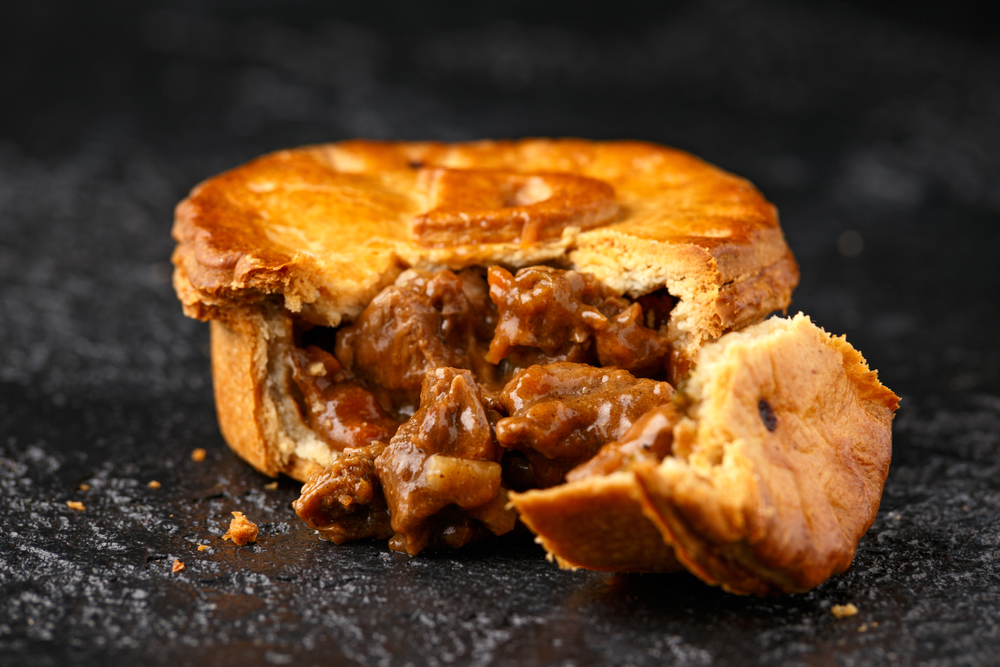 All of these steps mean that a lot of effort goes into a single pie. This is on top of the cost of ingredients. High-quality, restaurant-grade flour and sugar can fetch a pretty penny; high-end bakeries will charge more to make up for production costs.
Even grocery store pies can be on the higher end of the price scale than other confectionaries. This is because of all of the logistics and planning that goes into packaging and shipping pies. Frozen pie needs to be shipped in a way that will keep it from getting crushed or melted.
Conclusion
Pies are an amazing confectionary; boasting a massive range of textures and flavors, anyone can find the slice that suits them. But even the best things in life aren't always free; when you're craving one, how much does a pie cost?
Grocery stores usually stock frozen pies and ready-to-eat bakery pies. The price of a pie from your neighborhood grocers is about $7. Buying an individual slice will run even cheaper, usually only between $2 and $5.
Bakeries are havens of lovingly baked, high-quality pastries, made by an expert with a passion for pie. Surveying 90 restaurants and tallying their prices for a whole pie led to an average price of $22.43. Bakeries and restaurants had the highest variances in price, hitting lows of $4.50 and highs of $80.
Finally, the price of making a pie in the comfort of your kitchen depends on your materials. Making the pie from scratch with entirely raw ingredients can cost as much as $28. Taking the easier road can be the frugal one too, with a homemade pie coming together for only $7.57.